Meet the Team
Our agents are licensed professionals that specialize in searching, evaluating and negotiating the purchase of property on behalf of the buyer. For our sellers, we will work to maximize your sale price, offering Insights, tips & how-to guides on selling property. With years of experience to work from, our agents will guide you every step of the way, whether you are buying or selling.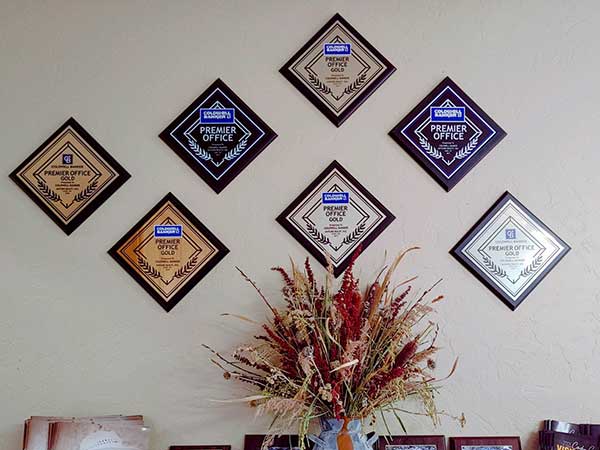 Same name. Same Location. Same great service.
With over 38 years in business and an affiliation with a nationally recognized cutting-edge brand, Antlers Realty's ability to provide quality service is unmatched. Our agents are dedicated to their clients and we all take pride in providing "hometown service that works for you." Give us an opportunity and you'll receive the benefit of working with a company that has an established local history and a positive reputation. Stop by our office and see what we're all about!
Why Coldwell Banker:
Why Coldwell Banker? We continue to have the #1 Real Estate Ad nine years running. We received the Women's Choice Award four years in a row. 9 out of 10 customers recommend Coldwell Banker.
We're the #1 Most-Visited Real Estate Brand Online. In 2020, we had an average sales price of $374,708 (13% higher than the National Association of Realtors 2020 average) with a $265 BILLION total sales volume. We have over 96,000 agents in 2,900 offices worldwide, across 40 countries.
We've been dedicated to the love of people & homes for 115 years!
And…Antlers Realty has been the #1 Real Estate Office in Northwest Wyoming four out of the last five years!
The Coldwell Banker brand is the oldest and most established residential real estate franchise system in North America. In fact, in many ways, it was the original real estate "startup." Founded by young entrepreneurs Colbert Coldwell in 1906 and later Benjamin Banker, Coldwell Banker changed the way people bought and sold homes across America, ultimately becoming one of the most trusted real estate brands in the world. More than 100 years later, the Coldwell Banker network is still continuously recognized for its innovation and leadership across 3,000 offices in 43 countries and territories.